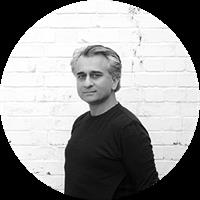 Meditation & Duality Workshop

with

Sanjai

Verma
Next held on Sun, 26 Nov 2017 at 2:00 pm - 3:30 pm
This
enrollment
runs from Sun 5 Nov 2017 - Sun 26 Nov 2017
Duality is the concept of choosing to judge people, places and things in a positive or negative way. Each of us is faced with this concept on a daily basis - good/bad, right/wrong, thoughts/emotions - often times putting us in a state of conflict.
In this four-week workshop you will gain a practical understanding of the deeper layers to your body, mind, emotions and spirit through guided meditation techniques. You will learn how to let go of negativity and transition from this state of conflict to one of peace, harmony and unity.
The course has been developed to be thought provoking and challenging yet easy and practical to follow. Whether you have attended the Introduction to Meditation workshop and are continuing your self-practise or are a complete beginner to meditation there will be a wealth of information, widsom and enlightenment to receive.
The purpose of the course is to make your life a more richer, deeper and enjoyable journey.
Workshop price (FOUR CONSECUTIVE SUNDAYS): £75
Online registration is closed. Please contact us for details.