Monde Phahlane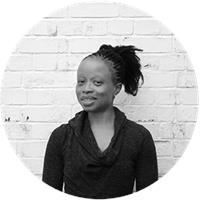 Monde's first Bikram Yoga class in December 2010 was a huge turning point in her life. Full of energy and vitality, she was hooked and immediately knew she wanted to teach. As a sports massage therapist Monde has a passion for anatomy and physiology and understands the major role Bikram Yoga plays to improve the functions of the body. She strongly believes that regular practise is the ideal way to nuture the body and soul to help deal with the stress and demands of daily life. Monde feels very privileged to be able to share her passion, enthusiasm and knowledge with others. She completed teacher training in 2014.


Monde's teaching style: compassionate and calm
Monde Phahlane instructs the following:
Classic 90 (90 minute class)

The original hot yoga. You will be guided through your dialogue-led practice doing two sets each of the 26 postures and two breathing exercises. Pure Bikram.




Hot Spot 60 (60 minute class)

The same classic sequence with a faster pace, this shorter version delivers amazing benefits and wonderful results. All 26 postures and two breathing exercises are on offer (some performed twice, others once) in this condensed class.