Candlelit (Bikram Yoga 90 minutes)
This class is taught by: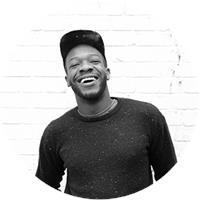 Adrian holds a degree from Goldsmiths College in Sociology. He received a scholarship to attend Bikram Yoga teacher training in Los Angeles, graduating in 2012. Adrian feels blessed to have found this yoga and even more blessed to be able to share it with others.

FYI: Adrian is a qualified masseuse having studied Sports and Remedial Massage Therapy at the London School of Sports Massage. He is also a qualified Zumba fitness instructor.

Adrian's teaching style: heartfelt, honest and humorous
Candlelit Class
A great way to end (or start!) your week, we offer the Classic 90 bathed in candlelight on Friday and Sunday evenings. Note to beginners: As the lighting is dim, if you are on your intro offer or new to the studio we recommend that you have taken a couple of standard classes before joining in.
Upcoming classes: